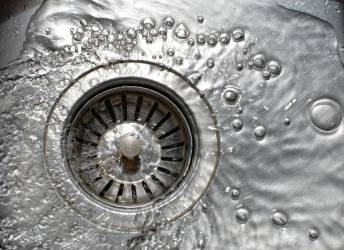 When the holidays mean extra cooking and a house full of guests, your household plumbing systems can take on additional stress. With all the hustle and bustle of this time of year, the last thing anyone has time to deal with is a plumbing emergency. Here is a list of plumbing hazards and how to avoid them this holiday season.
Keep trash in its place.  Make sure place a trash can in every bathroom. This will help keep your guests from disposing of items improperly and causing a clog.
Not everything goes down the drain. With all of the holiday cooking, you're bound to have excess food scraps. Be careful with what you put down the disposal. Avoid putting things that can cause damage to or jam the blades (bones, hard shells, or fruit pits) or items that create clogs in the pipes (grease, peels or skins).
Nobody likes a cold shower!  Make sure you have plenty of hot water for your visiting guests.  You can turn up the water heater to a maximum of 125 degrees. Also if you haven't scheduled preventative maintenance on your water heater in a while, now's a good time. Maintenance on your water heater should be done annually, and if your water heater is 10 years or older you may want to consider replacement.
We certainly hope you don't have a plumbing emergency during the holidays but if you should have one, give Michael's Plumbing a call. We'll get your plumbing problem fixed quickly so you can go back to enjoying the holidays!