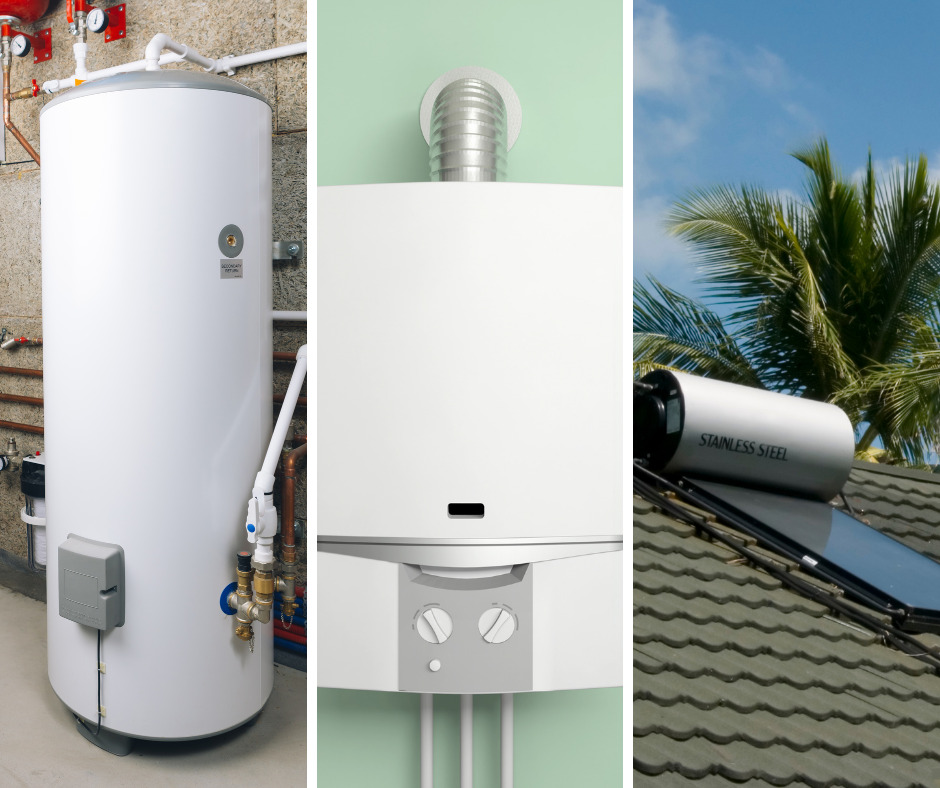 Nothing says self-care like immersing yourself in the comfort of a warm shower and washing away your troubles from a tough day. However, if you have the wrong water heater, your shower could end up being more like heartbreak than love at first trickle.
The plumbing professionals at Michael's Plumbing want to make sure you feel the love every time you want water that can do your bidding: Washing clothes? Hot water. Washing the dishes? Hot water. Washing the kids? Hot water.
Michael's Plumbing offers three different options to keep the warm water flowing in your home: traditional, tankless, and solar. Each system has its advantages and disadvantages. Setting up an appointment to meet with a Michael's Plumbing expert will give you the chance to determine the best water heater for your family, usage, and budget.
Tankless Water Heaters
If you're tight on space at home, we recommend a tankless water heating system. Both gas and electric tankless water heaters can run more efficiently than a traditional water heater, while saving you space. Most tankless water heaters have a life expectancy of more than 20 years. They also offer parts that are easily replaceable, thus extending their life span.
If your home uses 41 gallons, or less, of hot water daily, a tankless water heater could be the better fit for your home, allowing your system to be more efficient than the traditional water heater.
Traditional Water Heaters
Traditional water heater tanks tend to have a capacity of 35 to 50 gallons—enough water to supply for multiple needs at the same time (shower, dishwasher, washing machine, etc.). The tank keeps the water heated at all times, rather than heating on demand like a tankless water heater. A traditional water heater is most commonly installed because of the lower initial cost, as well as how relatively inexpensive it can be to be replaced.
Solar Hot Water Heaters
Take full advantage of Central Florida's year-long sunshine by harness the power of the sun with a solar-powered water heater from Michael's Plumbing. Using solar energy makes your water heater more energy-efficient. While it can be an expensive installation initially, the investment will pay you back over future years, heating the water you use to do the laundry, wash dishes and care for your family. Plus, the incentives that can be earned from the federal, state, and local governments can be enticing because they're looking to reward homeowners for making "green" choices.
Each option has its own set of pros and cons, and only you can make the right choice for your home, family, and budget. If you live in the Orlando area, contact the experts at Michael's Plumbing today at (407) 219-9772 to discuss which would be the best fit for your home. Shower your family in love and hot water this month!