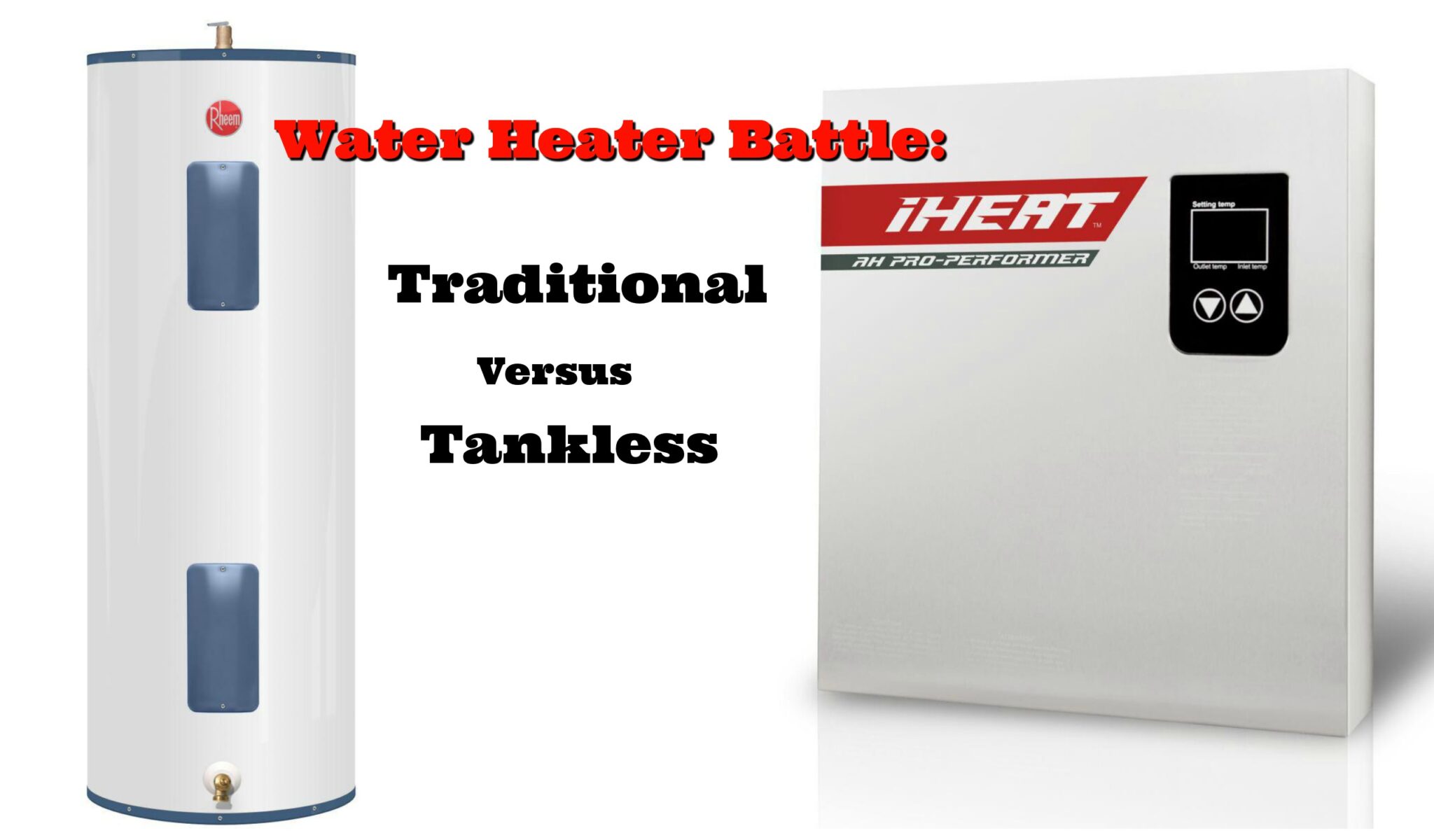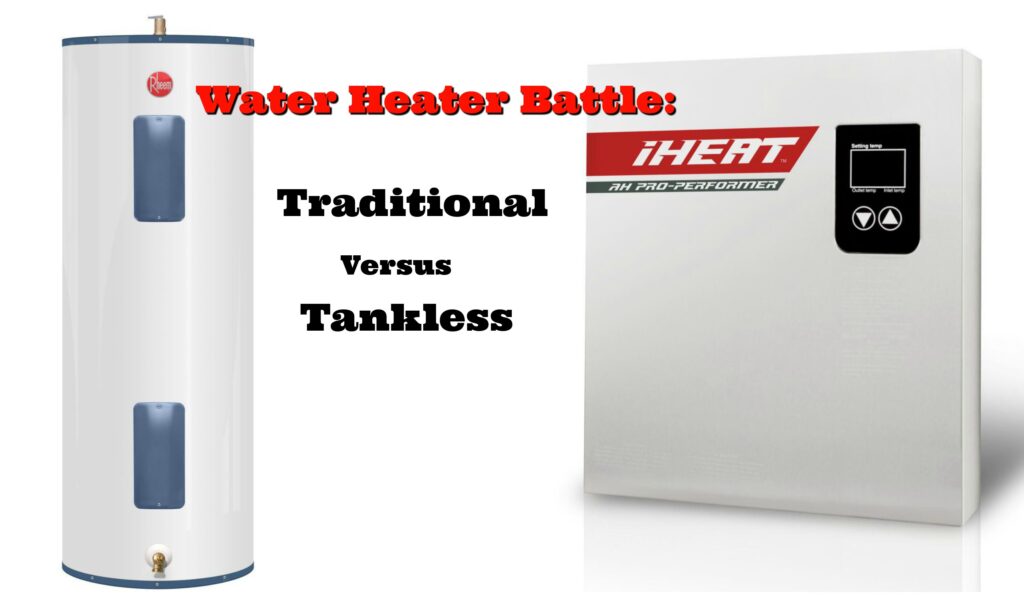 Showers. Dishwashers. Clothing washers. Cooking. What do these have in common? They all rely on hot water, which comes from the water heater. But did you know there are two different types of water heaters?
The Traditional Water Heater
A traditional water heater can anywhere from 30-50 gallons of water that's already heated, waiting for use for the household. Once the tank is emptied, it is refilled and preheated for more use.
Michael's Plumbing sells high-efficiency Rheem electric water heaters that offer high performance with a lower operating cost.
The Tankless Water Heater
When the hot water faucet is turned on, cool water is warmed on-demand using an electric or gas heat source, instead of storing water in a large space (hence, tankless).
Michael's Plumbing sells the Rinnai electric tankless water heater that can save you as much as 60 percent off your utility bills.
So, what's the difference? Let's look to see who wins when it comes to major components:
Initial Cost:
Winner – Traditional water heaters can be installed for as much as half the cost as a tankless water heater.
Utility Bills:
Winner – Tankless water heaters can offer more savings in the long run. According to Energy.gov, homes that use 41 gallons or less of hot water daily can see 24-34 percent more energy savings using a tankless versus a conventional water heater.
Size:
Winner – Tankless water heaters are smaller and don't take up as much space as a traditional water heater, which must be placed inside.
Replacement:
Winner – Traditional water heaters have less installation complications, so they're easier and less expensive to replace.
Lifespan:
Winner – Tankless water heaters can last more than 20 years, while a traditional water heater can last 10-15 years.
While you can't go wrong with either choice, ultimately, the decision is up to you and what fits your home and lifestyle best. A Michael's Plumbing salesman can discuss your best options and help you make the right decision for your home when you call today.