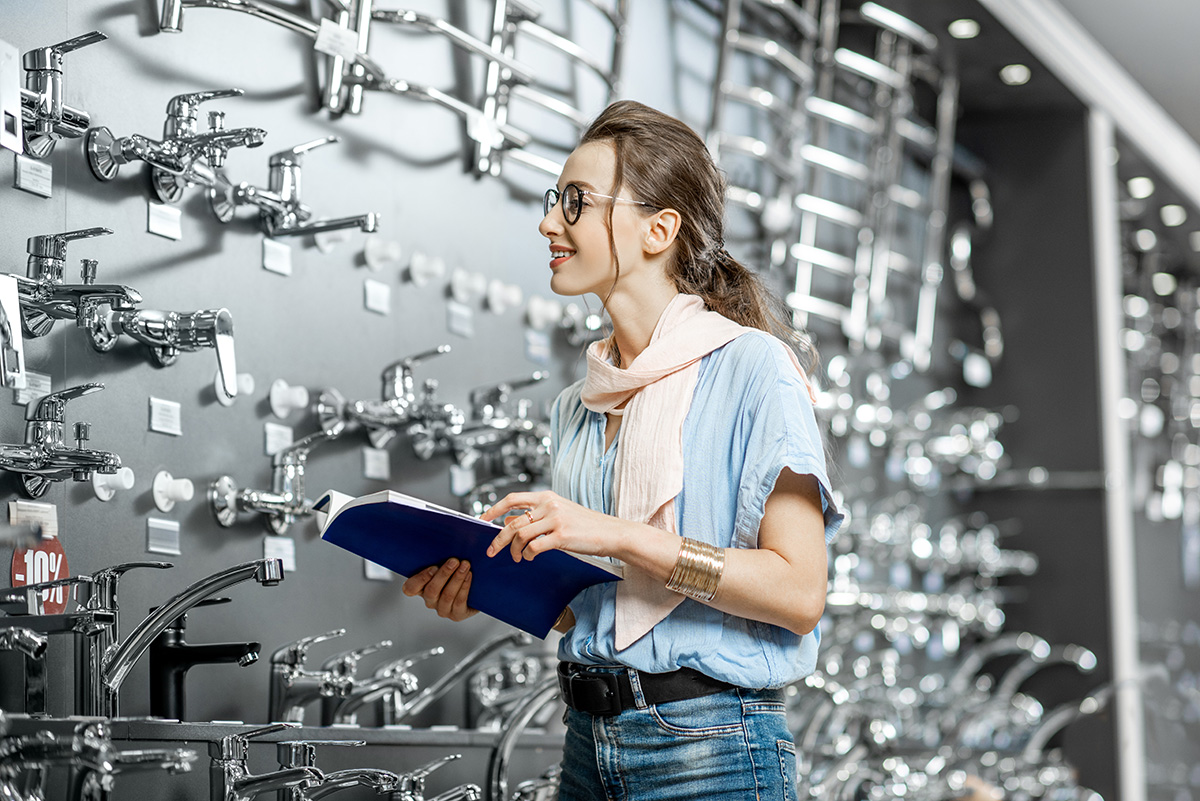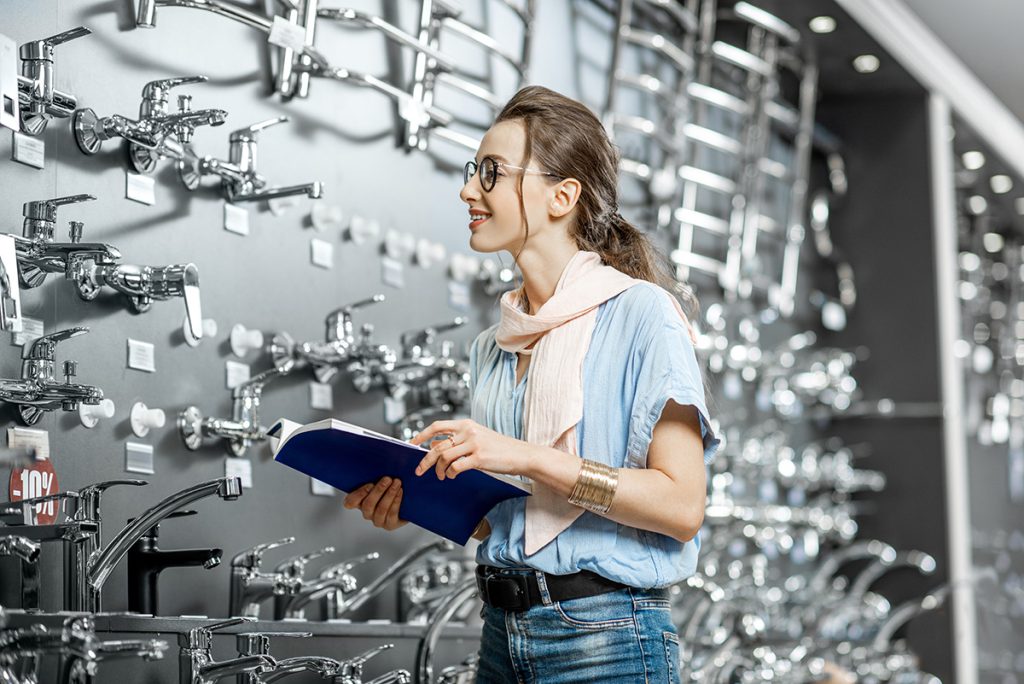 Plumbing fixtures are some of the most overlooked and underappreciated parts in your home, but they are also a large reason why your home feels convenient and livable. Like most things, they wear out or break down over time. It's helpful to know the average lifespan of your home's plumbing fixtures so you can replace them before expensive repairs are involved.
Faucets and showerheads have a pretty long lifespan, 15-20 years, and are often repaired simply by replacing certain inexpensive parts like washers. The reasons you should consider replacement are the following: fixtures have continuous repairs that start to add up to more than one-third of the cost of replacement, they begin to corrode or become rusty, or if they are leaking from the base or handle and not just from the spout. Sometimes homeowners choose to replace these fixtures for more aesthetic reasons such as the desire to update from an outdated style, to choose something easier to use, or to incorporate some new type of technology (i.e., faucet with water-saving features). According to the Environmental Protection Agency (EPA), installing a faucet with the WaterSense® label can save you 2.2 gallons per minute without decreasing performance.1
Toilets are another plumbing fixture that can last a long time, from 30 – 50 years, only if they are not damaged or experience any other functional problems. You can replace things like the wax seal, flush handle, fill valves, and flapper to extend the life of your toilet(s). The following are reasons you will need to replace your toilet: if it becomes cracked or broken, repairs are needed too frequently, the caulking around the toilet is almost gone and the toilet is shaking, you have reoccurring clogs, or it won't thoroughly flush when the handle is down. If you have an older toilet, upgrading to a newer low-flow, energy-efficient toilet may be the best choice as you'll be able to reap the benefits of less water usage and lower water bills.
The lifespan of a sink is not as typical. It depends on individual parts as well as the material in which the sink is made. For instance, a stainless steel sink tends to have the longest lifespan, as long as it does not have scratches or corrosion. Other factors affecting a sink's longevity include how much water you use and whether or not you have hard water. You should replace a sink that has cracks, one that is loosely secured or moves when touched, if it remains clogged for a long time, if it is stained and looks dirty, or if it's stainless steel and has too many scratches.
Bathtubs can last up to 20-25 years. There are several reasons you may want to consider replacing one. If you have any cracks in the tub, notice leaking, or the surface is becoming impossible to clean. Replacement of your bathtub may also be a consideration if you are looking to update and remodel your bathroom.
The lifespan of a water heater depends upon the type you have: a traditional gas water heater, a traditional electric water heater, or a tankless water heater. On average, a conventional water heater fueled by gas can last 6-8 years while an electric-powered water heater can last 8-12 years. A tankless water heater, on the other hand, can last for up to 20 years. Note: Well-maintained water heaters will last the longest! But don't wait too long to replace one that has reached its life expectancy because when a water heater fails, it causes a huge mess, which can lead to water damage and mold in your home.
Plumbing fixtures, whether it's a faucet or a water heater, work hard but often get overlooked. Make sure you know when it's time for a replacement! At Michael's Plumbing, we can help you with all of your plumbing replacements, repairs, or plumbing emergencies. We work hard to help save you money on your leaking and inefficient plumbing fixtures. If you live in the Orlando area, give us a call at (407) 219-9772 or contact us online.
1 "Bathroom Faucets." EPA, Environmental Protection Agency, 10 Apr. 2020, www.epa.gov/watersense/bathroom-faucets.