Don't pay more than you should. A slow or clogged drain can become an even bigger plumbing issue if you don't take care of it – costing you more money in repairs.
At Michael's Plumbing, we prevent those minor problems from becoming major.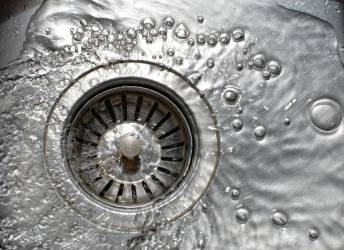 Don't let a minor problem like a backed-up sink or drain go untreated for a long time. That's when you run into issues.
At Michael's Plumbing, we believe your plumbing services should be done right the first time. We have been clearing drains all over Orlando and Central Florida for over 30 years. Our drain cleaning experts have the equipment and experience to successfully unclog your drain.
We know you want immediate relief from clogged drains, and your time is important to us. Our licensed plumbers work quickly to clean your drain to prevent clogs in the future.
We use advanced technology to inspect your sewer line. We use a snake that's attached to a video camera to see what's exactly clogging your drain. The camera allows us to show you the cause of the clog. This precise diagnosis means we know exactly what to do next —no guesswork required.
Some of the most common drain line problems include
Root infiltration
Cracked or broken pipes
Improper slope or installation
Normal Wear and tear
Soft blockages
Grease and chemical buildup
Whether you have PVC, clay or cast iron pipes, we can help you. From the bathroom to the kitchen, Michael's Plumbing is your go-to plumbing solution for clogged drains in the Orlando area. Contact us today!