Posts Tagged 'plumbing expert'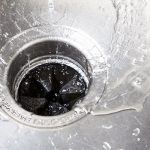 Why is that awful dead fish smell coming from the garbage disposal? That's a place no one wants to smell bad odors. You'll want to get rid of that stink ASAP!
Read More
Small changes can reap great benefits. Even something as small as replacing an older showerhead with a new water-saving one can make a difference.
Read More